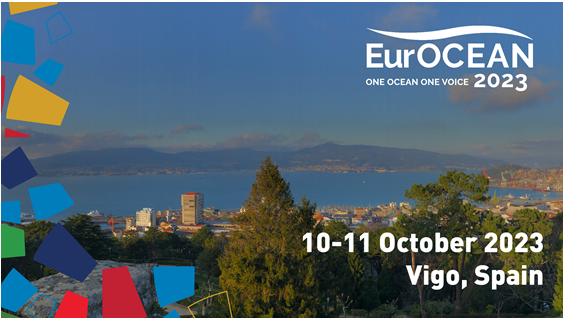 In October, Galicia, Spain will become the epicenter of the European debate on marine science and the future of the ocean.
The European marine research community, together with the European Commission, is organizing the EurOCEAN 2023 conference in Vigo, Spain on 10-11 October 2023. EurOCEAN conferences are major European marine science-policy conferences organized every 4-5 years.
This year the conference brings together the scientific community, political leaders and administration as well as the marine industry and society representatives to discuss challenges and opportunities in the marine domain within the Ocean Decade Actions.
The motto of the Conference "One Ocean, One Voice" highlights the consensus from the international scientific community on the need to restore and safeguard Ocean health and the sustainability of the services provided by marine ecosystems for future generations by promoting scientific research and relevant knowledge.
Registration: http://www.euroceanconferences.eu/form/eurocean-2023-registration
Draft programme: http://www.euroceanconferences.eu/eurocean-2023-programme