SEA2SEE ambitious objectives will be achieved with the development, validation and implementation of a blockchain system that consolidates and analyses data received and verified by diverse stakeholders from the entire seafood value chain, in a system that is flexible enough to adapt to changes along the chain, and brings transparency to end-consumers at its end. 
To enhance consumers' acceptance of sustainably caught or farmed seafood, SEA2SEE deploys activities to engage them in societal and sectoral strategies for the traceability tool co-creation, fostering multi-stakeholder dialogue and setting a basis for social innovation, while raising the awareness about the benefits of seafood. 
If you are also sharing our passion for
Transparency and trust in sustainable seafood


Behavioral change towards responsible production, consumption and disposal of seafood leading to higher competitiveness and sustainability of the sector



European and worldwide active partnerships for a climate

‑

neutral, sustainable and productive blue economy, 

 
ARE YOU UP FOR A CHALLENGE?
GET INVOVLED IN THE CO-CREATION OF SEA2SEE PROJECT'S SEAFOOD TRACEABILITY TOOLS BY JOINING OUR HACKATHON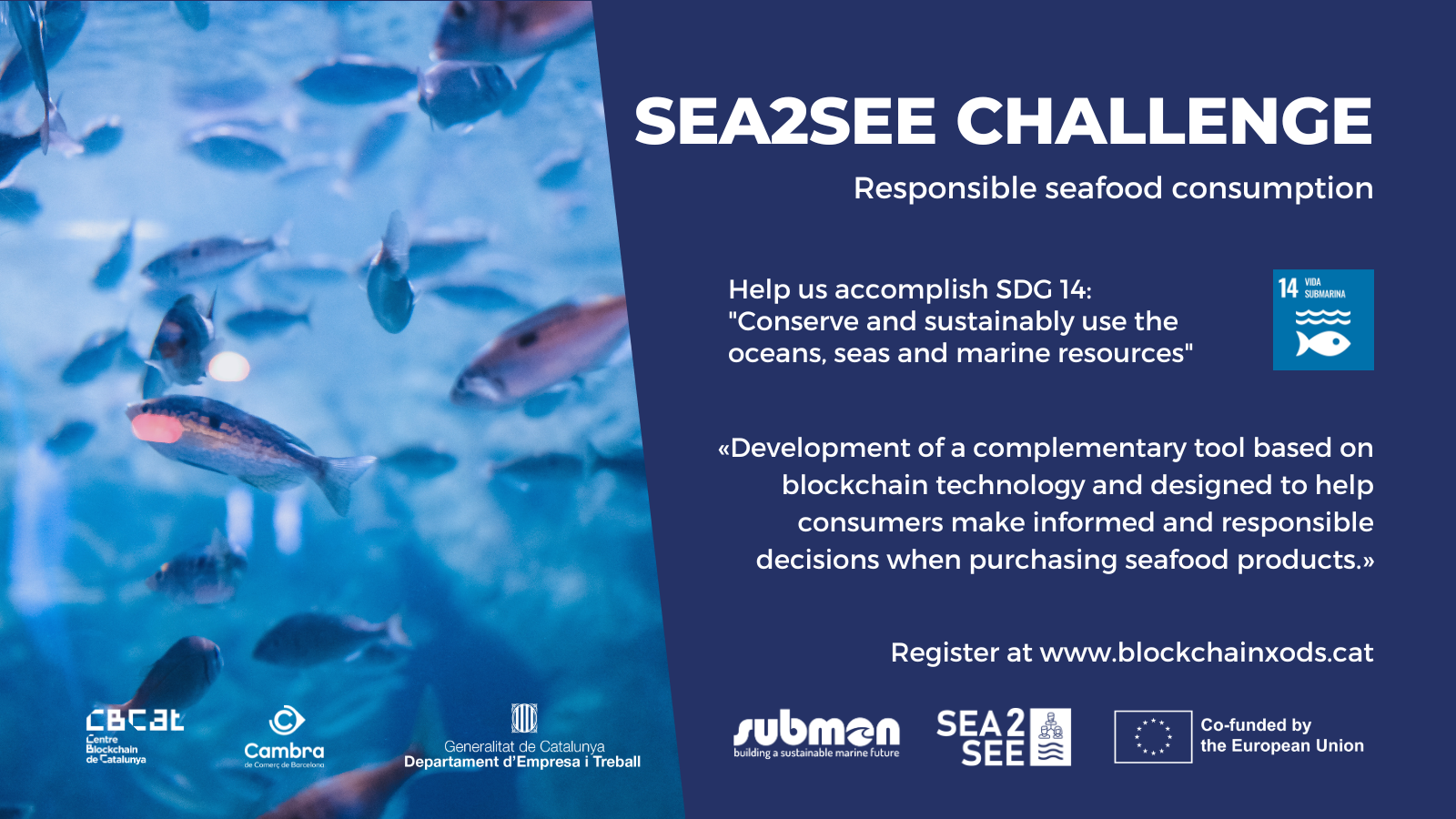 SEA2SEE Hackathon is organized in partnership with CBCat's BlockchainxODS project which goal is to encourage the adoption of blockchain technology in real-life projects by promoting a collaborative approach to supporting the Sustainable Development Goals.
With our upcoming Hackathon Challenge, we are addressing SDG 14 – Life Below Water:
"Develop a complementary tool based on blockchain technology and designed to assist consumers in making informed and responsible decisions when purchasing seafood."
The call is open to students and professionals interested in the topic. We encourage the formation of multidisciplinary teams. Do not miss this chance to acquire new skills by attending training sessions and meeting with mentors and experts in the fields of sustainability, blockchain, and the seafood industry.
IMPORTANT:
Submit your application before JULY 15, 2023

Duration of Challenge: September – November

Every participant will receive a certificate acknowledging their participation

The winning team members will be given a Meta Oculus 2 prize at an award ceremony

Send us an email to survey@sea2see.eu and learn how you can get involved!
One of SEA2SEE's overarching objectives is to seek behaviour change in how European citizens purchase and consume wild captured or farmed seafood. Consumers have the right to know detailed information about the products they are purchasing and are responsible for checking available information for making informed decisions.
These assumptions apply to all markets, and when it comes to seafood industry, research has suggested that consumers can shift towards sustainable purchasing and consumption practices when resources and tools are available to them.
End consumers occupy a privileged position in the seafood value chain's stakeholder map; their purchasing habits drive revenues. Analyzing and understanding consumers' expectations, needs, and purchasing trends are crucial for the viability of the entire seafood supply chain. In this regard, it is of utmost importance we hear their needs, investigate information gaps, and plan strategic actions to overcome barriers to sustainable seafood consumption and product acceptance (Fig.1).


Figure 1- From awareness to behaviour change
The partners of SEA2SEE Consortium will use a Collective Intelligence (CI) methodology to involve target group(s) in active, direct participation to attempt at closing value-action gaps in order to bring about a more seafood-literate population. CI is a barrier and value structuring methodology, already implemented in several Horizon Europe Projects, such as SeaChange, to identify barriers to teaching 12-19 years old about the ocean.
CI is a process of critical learning and reflection followed by action and more critical understanding that enables mobilization, design and development 'with' people rather than on their behalf.
Active participation in defining the barriers to change and potential solutions is more empowering because it reflects values important to the individual and increases control. The Collective Intelligence method takes participants through four stages: Barrier Generation, Barrier Categorization, Barrier Structuring and Generating Options (Fig 2).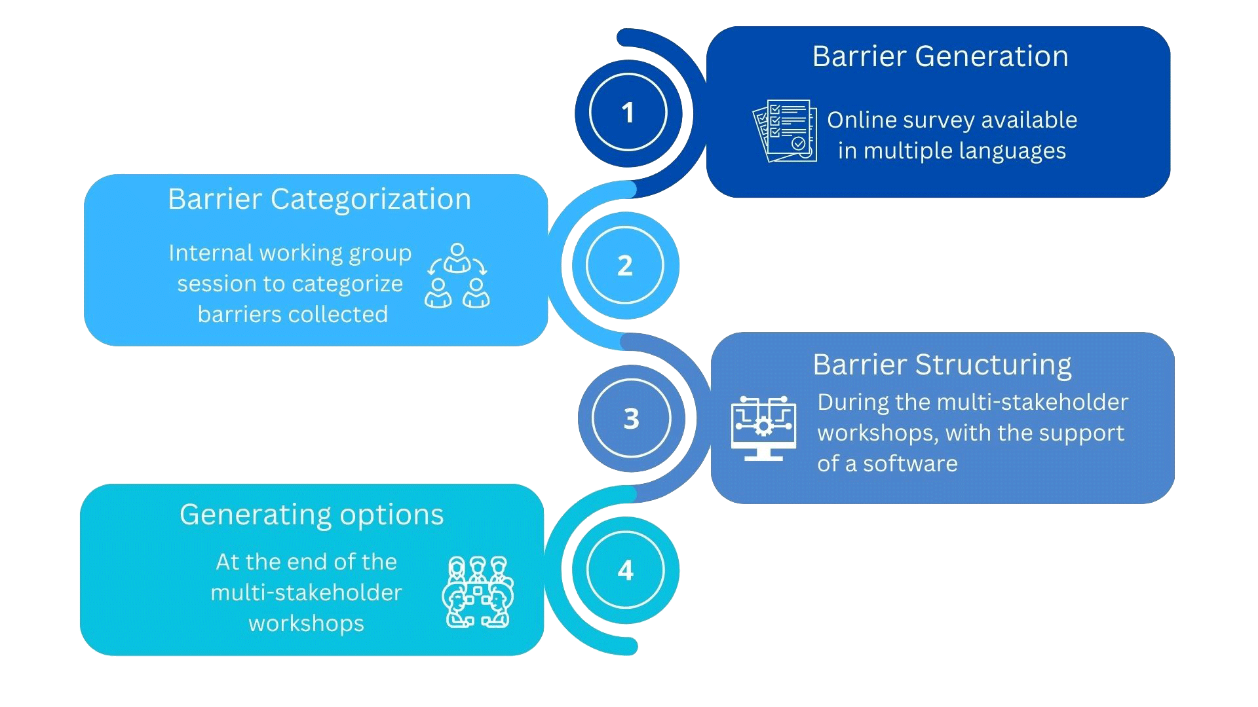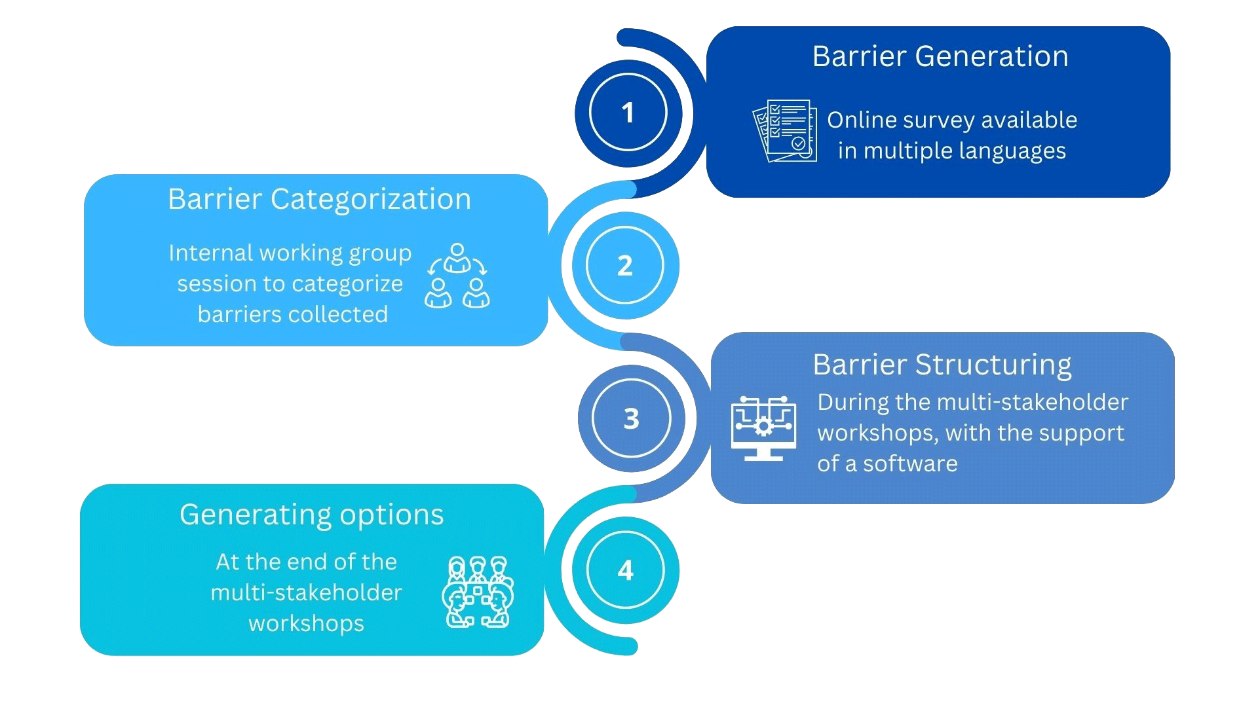 Figure 2- The Collective Intelligence Methodology
For the stage of Barrier Generation, a questionnaire to explore and identify general barriers to sustainable seafood consumption and product acceptance was developed. The information gathered with this survey will form the baseline for the subsequent phases of the CI methodology. Once the internal working group of SEA2SEE partners have categorised the barriers collected, it is time for structuring the barriers during the 1-day multi-stakeholder participative workshops that will take place in Spain, France, Greece, and Portugal. During the workshops, we will use a specific software as a supporting tool to highlight relations among barriers and prioritise them for further action. Once the process is over, a matrix with the main barriers to sustainable seafood consumption and acceptance will be produced in each country, ranked by relevance and importance. The last part of the methodology includes the co-generation of solutions to overcome the barriers identified.
We kindly invite you to fill out the questionnaire and help us identify barriers to sustainable seafood consumption. The results of this survey help pave the way for awareness actions to promote the purchasing and consumption of sustainable captured or farmed seafood while increasing European consumers' trust in seafood products.
Access the Survey for Consumers in the desired language by clicking on the flag.