Aquaculture, Greece (NAYS)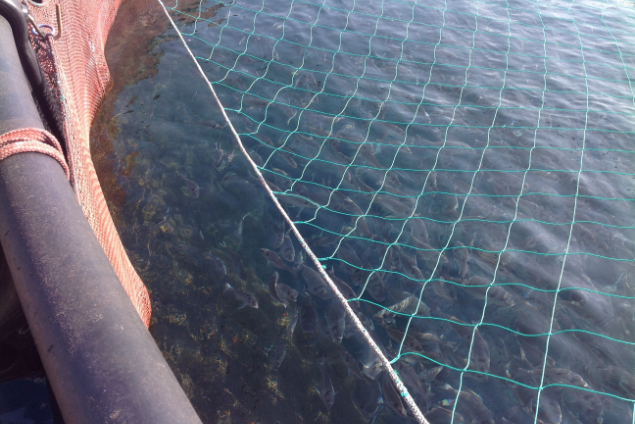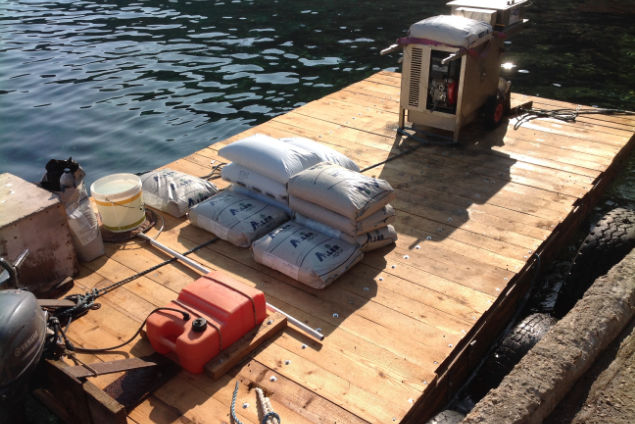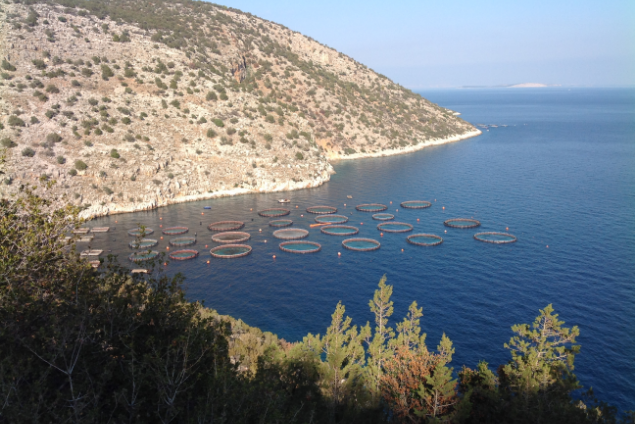 Location: Southeast of Akrotiri Trachiliof the Local Community of Nea Epidaurus, Municipal Unit of Epidaurus, Municipality of Epidaurus, Peripheral Unit of Argolida, Peloponnese Region – the area harbors floating marine fish farming unit which operates with a floating fish cage system and includes two sea sites of 25 acres and 24 acres each, with a capacity of 1,080 tons and 1,300 tons per year, respectively. The floating facilities at the pilot demonstration are circular fish cages of 40 M in perimeter, and circular fish cages of 60 M perimeter. The layout arrangement is in 6 arrays (3 per site) at a distance from each other to renew the water. The farm is licenced in accordance with the Greek legislation and follows strict environmental terms. The water quality and sea bed are monitored through regular environmental analysis.
Current traceability: onshore support for the packaging of the fishery products that takes place at the operator's premises. The products are transported in disposal bins in the accompanying facilities for packaging. The packaging plant includes ice machines, cold rooms, and automatic grading machines. The labels are automatically printed with information on the product such as weight, fishing date, pieces per package, name of the location of the production site, and destination, etc. After the packaging, the products are sent to a logistics center facility for distribution to the points of sale. The latter is designated as a Dispatch Center; it also has Processing facilities (filleting etc). Both facilities have an ISO certificate as well as a Veterinary code for the distribution of packaged and processed products. Upon receipt of the products at the Dispatch Center / Processing Plant: i) A portion is directly distributed to the Super Markets; ii) Another part is exported (various customers in Europe); iii) A part is moved towards further processing (fillets or disc packaging in a modified atmosphere).
Breeding Species: Sea bream (Sparus aurata) Sea Bass (Dicentrarchus labrax)
Traceability snapshot:
i) Automatic labelling process; ii) In-house automatic support tools; iii) Hardcopy records and electronic records; iv) In-house ERP system
Potential via Sea2See :
1) point of fish breeding;
2) point of fish packaging;
3) point of fish transportation;
4) point of fish distribution;
5) point of sale to the customer (supermarket).
SmartWater cloud will be demonstrated on 2 cages of the fish farm production process.
Aquaculture, Spain (SmartWater)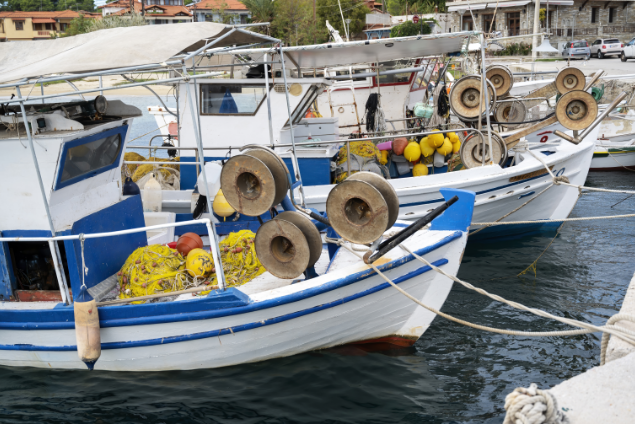 Location: Molino de Cega is a trout fishery and trout egg production operation in Segovia, in Central Spain. The trout egg production operation consists of 10 populations of trout broodstock – in 10 tanks connected to a discontinuous RAS system – with a planned production of 6 million eggs per year. Eggs are sold for juvenile production, but there is also a pilot production for high quality "trout caviar".
Breeding Species: Trout
Current traceability challenges: The farm will be in operation by the second half of
There is the opportunity to build it as a blockchain integration model
Potential via Sea2See : Smartwater Cloud will be used as the production management tool, integrated with Medusa for water quality monitoring. Traceability will be kept on Smartwater Cloud for internal use. The development of a blockchain connection will allow the uploading of production data to Sea2see blockchain.
Connection to trout juvenile producers and batch certification will be facilitated by blockchain. End- to-end connection to distributors/consumers of the caviar product will be facilitated.
Aquaculture, Portugal (SEAentia, Landing Aquaculture)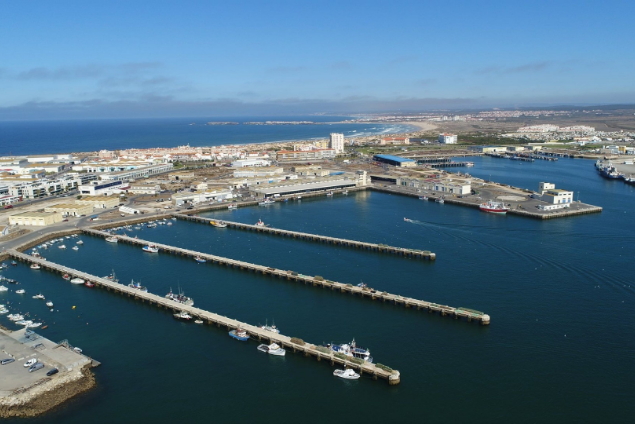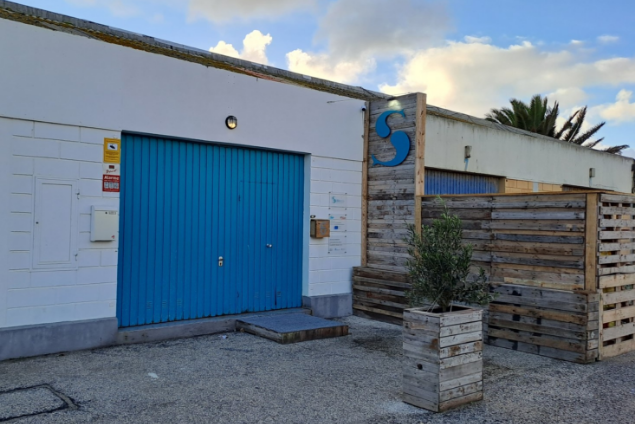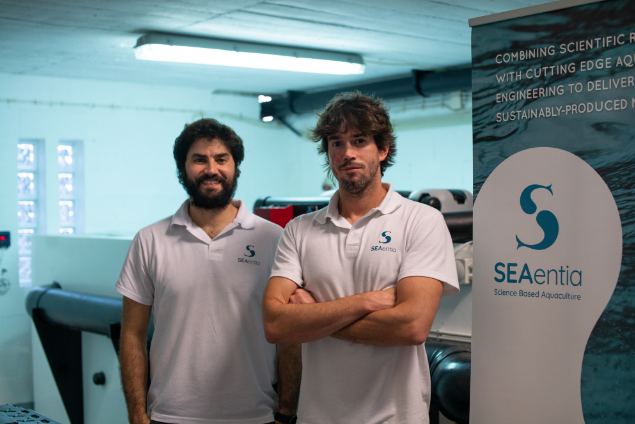 Location: A pilot Recirculating Aquaculture System (RAS) run by SEAentia inside the Port of Peniche, Portugal, with the capacity of growing 5-7 metric tonnes of meagre per year. The system is designed and assembled by Landing Aquaculture consisting of 7 fish culture tanks: 2 fingerling tanks, 3 on-growing tanks; 2 grow-out tanks plus one "finishing" tank, where the fish are purged from off-flavour before harvest. It is filled with ultrafiltered seawater from the Port of Peniche, which is then recirculated using mechanical, biological and gas exchange processes. This system has the capacity of reusing up to 95% of its water, daily.
Water quality is paramount for fish survival, so these steps are closely monitored by online water quality sensors, which control emergency backup processes.
Breeding Species: Meagre (Argyrosomus regius)
Current traceability challenges: despite guaranteeing the best fish production and sustainability practices, this information is at risk of being lost or miscommunicated to the end consumer by the retailers and/or fish processing companies.
Current traceability methods: Each fish fingerling batch is currently supplied by IPMA, the Portuguese Institution for Sea and Atmosphere under controlled conditions. As soon as they reach SEAentia, all growing parameters are digitally logged with backups. Water quality and farm production records are stored digitally too. Parameters currently monitored real-time are dissolved oxygen, temperature, pH, redox and salinity.
Potential via Sea2See: to translate the farming process into a QR code system, for example, attached to each fish or fish package so that the end consumer can scan it and access easy-to-read information regarding the life of that fish from hatch to plate. SEAentia seeks to integrate this traceability process post-harvest, working with fish processors and retailers to continue the traceability chain and include it in their certifications and origin labels. The QR system backed by blockchain technology will guarantee that the system will be impervious to fraud. SmartWater cloud will provide for real-time data on CO2, alkalinity, ammonia, nitrates and nitrites to produce bi-weekly water analysis and feed the blockchain model.